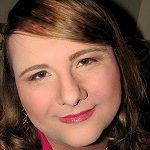 Cristin Meravi started at Joost Vapor in 2018 after graduation with a Master's degree and now works as the manager of the IT department where she oversees and manages all facets of software development, version control, and server maintenance.
She lives in Grand Rapids, MI with her son where she enjoys gaming, movies and music. Cristin started Moddulu Solutions in 2019 to explore a more creative approach to software development.
Cristin hopes to build a business that works with her partners to both their success and hers through quality work and project management.